6 reasons why moms are switching from cotton to bamboo clothes
---
Find out why moms are making the switch to bamboo

---
AUTHOR Sonia / CATEGORY TRENDS / PUBLISHED: DEC-15-2021
---
1. For the luxurious and buttery-soft feel

This one comes up time and time again. Bamboo makes even the softest organic cotton feel like sandpaper. It's THE best for sensitive skin and eczema (1 in 10 babies have eczema).
---
2. Bamboo smells fresher and stays cleaner longer

No more changes after each milk spill. Bamboo grass contains a natural agent that makes the fabric antibacterial and antifungal.
---
3. Because it keeps you dry on-the-go

Bamboo is 40% more absorbent than even the finest organic cotton. This means less sweaty nights and diaper rashes.
---
4. Stretch fabric guarantees a perfect fit

Bamboo is very stretchy. It'll fit even the chunkiest of babies.
---
5. It is breathable and temperature regulating

The right temperature is crucial for a baby's sleep. This is a no brainer for better sleep for them and you!!
---
6. Bamboo will last you 3X longer

It stretches and grows with kids 3X longer than cotton.
---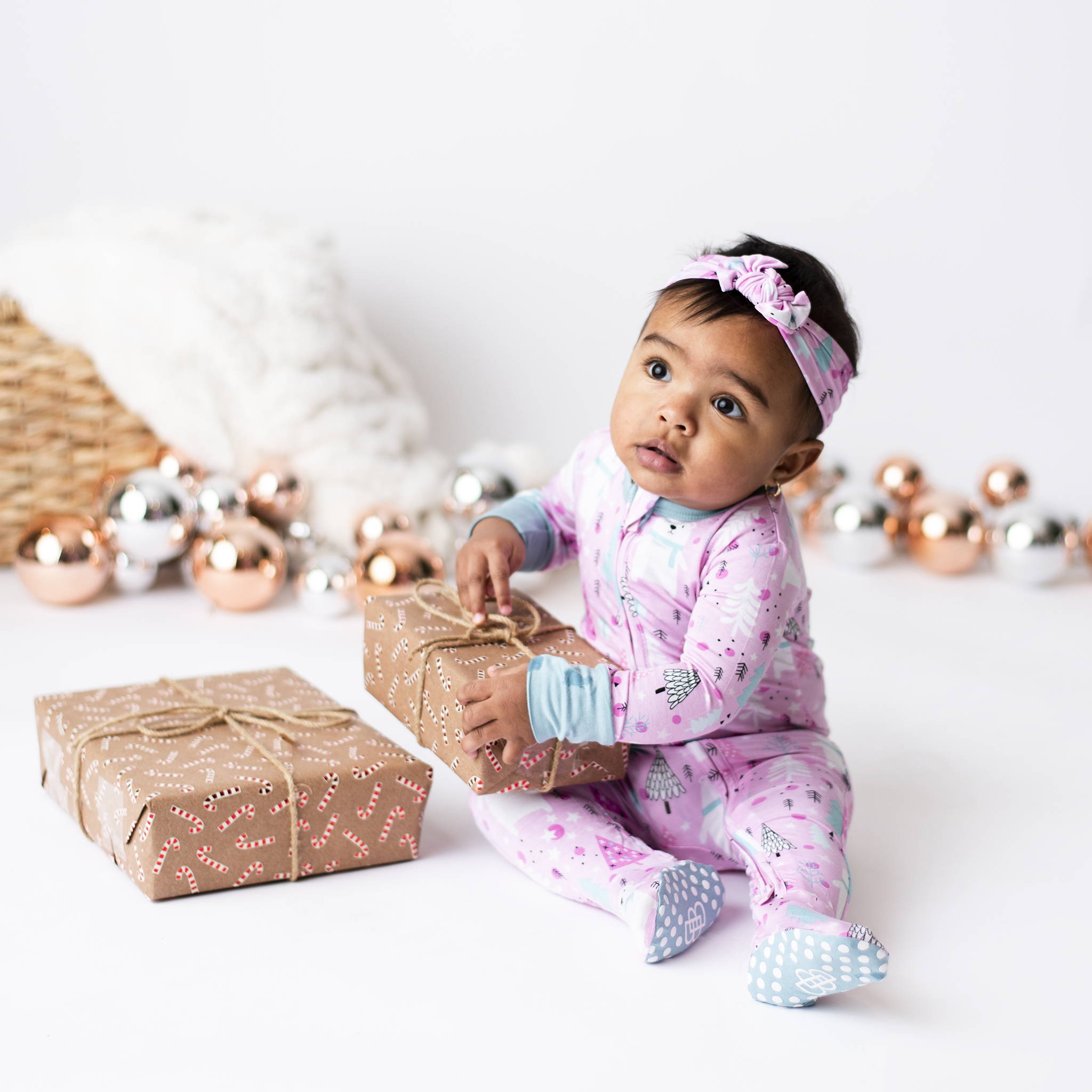 ---
Is there a mom who isn't always looking the best for their little ones?

The whole idea behind Little Bum Bums is to create only the best quality for babies. Moms shouldn't have to worry about settling for less for their little ones.
You should be able to simply pick something out of the closet, and know that what you are picking will not only look cute but great for your baby too. That's why our founder, Sonia, originally created Little Bum Bums bamboo clothing: it's gentle for their delicate skin, and of course stylish.
"I don't know about you guys, but if you have a chunky babe like I do, he's 6 months old, 21 lbs and we have in size 9-12 and it fits perfect!
— Haley, mom of 1
---
Over 50,000+ moms love Little Bum Bums!

Little Bum Bums is the new revolution in baby wear. Whereas other baby clothing companies are selling cheaper, low grade fabric, we focus on the highest quality.
Moms everywhere are recognizing that other brands aren't delivering and are choosing Little Bum Bums.
 "We got our first LBB order and umm I need one in every color please"
— Keana, mom of a little girl
Our community of moms is fantastic. We believe great quality clothing should be a given and not something we should be searching high and low for. We post pictures, share (soliscated) advice!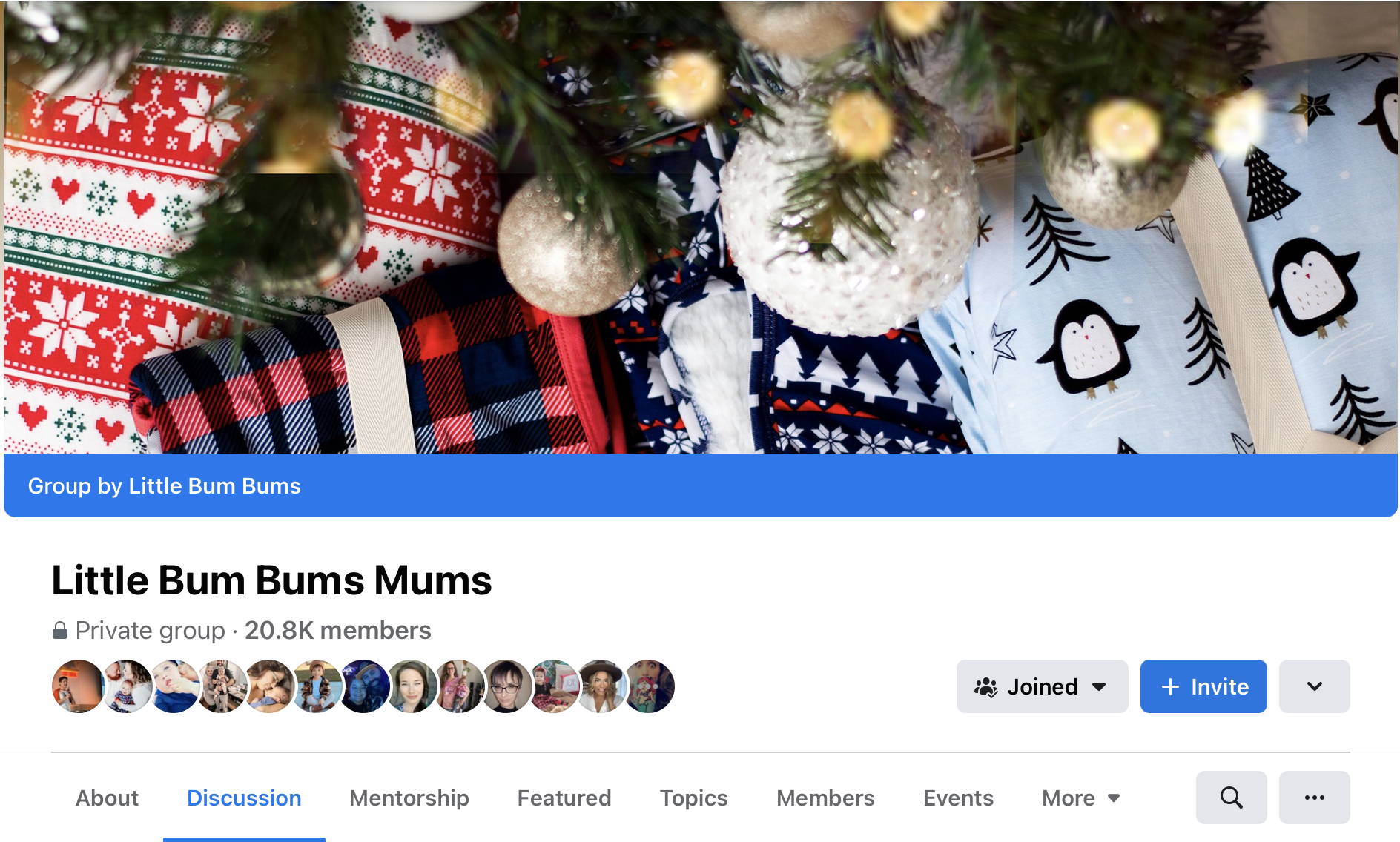 ---
At Little Bum Bums, we like to say everything is "made with love for my baby and yours". Our bamboo clothes will get you wanting to replace your entire family's wardrobe.

---
Little Bum Bums bamboo clothes are sold exclusively on the Little Bum Bums' website.

As an environmentally conscious vegan, it was important to me to find a fabric that not only meets my baby's needs, but also aligned with my personal values. Bamboo viscose checks off all the boxes and so much more!
Bamboo viscose is a natural textile made from the fibers of bamboo grass. It's a no brainer that bamboo is not only the most superior fabric for both your baby and yourself, but also the environment!
Get access to our community, exclusive discount, and more!
---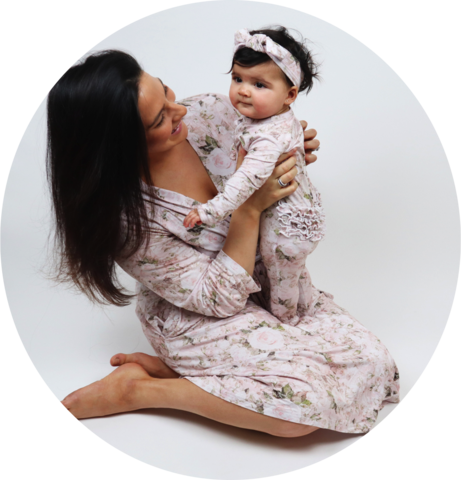 Nine months ago my husband and I welcomed our first baby girl Blush into the world, and I traded in my career to become a full time mama.
It still seems crazy that you get to raise a kid without a permit... or training... or something.
---
What moms are saying about us...

 "LOVE these jams so much, this was my first FULL mama set… needless to say, after wearing this set I immediately ordered another pair."
— Alicia, mom of 1
Little Bum Bums clothes are made for on-the-go moms.

---
Sign up to learn more about Bamboo

---